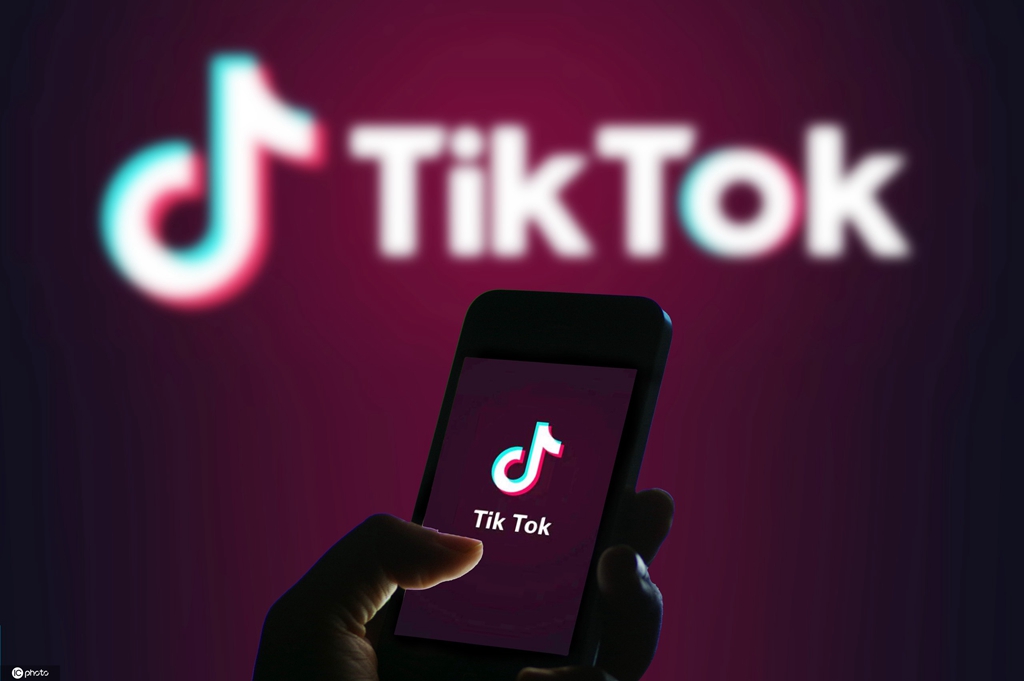 TikTok app logo [Photo/IC]

The Ministry of Commerce said on Thursday that if TikTok's parent company ByteDance is forced to sell its
stake in the popular video-sharing app, the Chinese government will decide whether or not to grant its approval solely based on Chinese laws and regulations.
Ministry spokeswoman Shu Jue­ting said at a news conference that China is aware of media reports that the United States government is demanding ByteDance to sell its stake in TikTok or face a possible ban.
"Selling the stake or splitting TikTok from the Chinese parent company involves technology export and must follow Chinese laws and regulations to proceed for administrative approval. The Chinese government will make a decision in accordance with the law," she said.
"If the news reports turn out to be true, the US decision would be based on TikTok's foreign ownership, rather than its products and services, which will severely damage confidence of foreign investors in the US, including those from China," Shu said, adding that China strongly opposes the reported move.
Citing so-called national security concerns, the administration of US President Joe Biden reportedly asked ByteDance to sell TikTok, which is an overseas version of Douyin in China, or face a nationwide ban in the US.
Late last month, the White House required all US federal agencies to remove TikTok from their phones and systems within 30 days, while Canada announced it is banning TikTok from all government-issued mobile devices.
Meanwhile, Shu said the US should remove additional tariffs on Chinese goods, relax controls on exports to China and lift trade restrictions on Chinese companies as soon as possible, to create favorable conditions for bilateral trade cooperation and reduce the US' trade deficit with China. She added that China has never deliberately pursued a trade surplus with the US.
The tariffs were originally imposed by former US president Donald Trump. "A typical unilateral and trade protection measure, the US Section 301 tariffs disrupt normal bilateral trade between China and the US, damage global industrial and supply chain stability and deeply harm American importers and consumers," Shu said.
The US' trade deficit with China is determined by multiple factors including the economic structures of the two countries, the international division of labor and US controls on exports to China, she said. The US' overall trade deficit has been expanding in recent years, while the growth rate of the US' trade deficit with China is significantly lower.
US importers carried almost the entire burden of the additional tariffs placed on Chinese goods, raising costs for US companies, according to a recent report by the independent US International Trade Commission. The report found an almost one-to-one increase in the price of US imports following the imposition of the tariffs.
Shu stressed that US-China economic and trade cooperation is mutually beneficial, as Chinese enterprises import a large number of agricultural products, automobiles, high-tech products, energy and petrochemicals from the US. China's exports to the US have benefited the country's consumers, strengthened the competitive advantages of downstream enterprises and lowered inflation.
She also said China looks forward to having constructive discussions with Brazil on deepening economic and trade cooperation. Brazilian President Luiz Inacio Lula da Silva is scheduled to visit China from Sunday to Friday.
Bilateral trade between the countries reached $171.49 billion in 2022, data from the ministry showed.
China has been Brazil's largest trading partner for 14 consecutive years, while the South American country is the largest exporter of soybeans, chicken and sugar imports to China.
China is also an important source of foreign direct investment for Brazil. Bilateral investment cooperation has been steadily advancing, covering a wide range of fields such as manufacturing, energy and mining, agriculture and infrastructure.