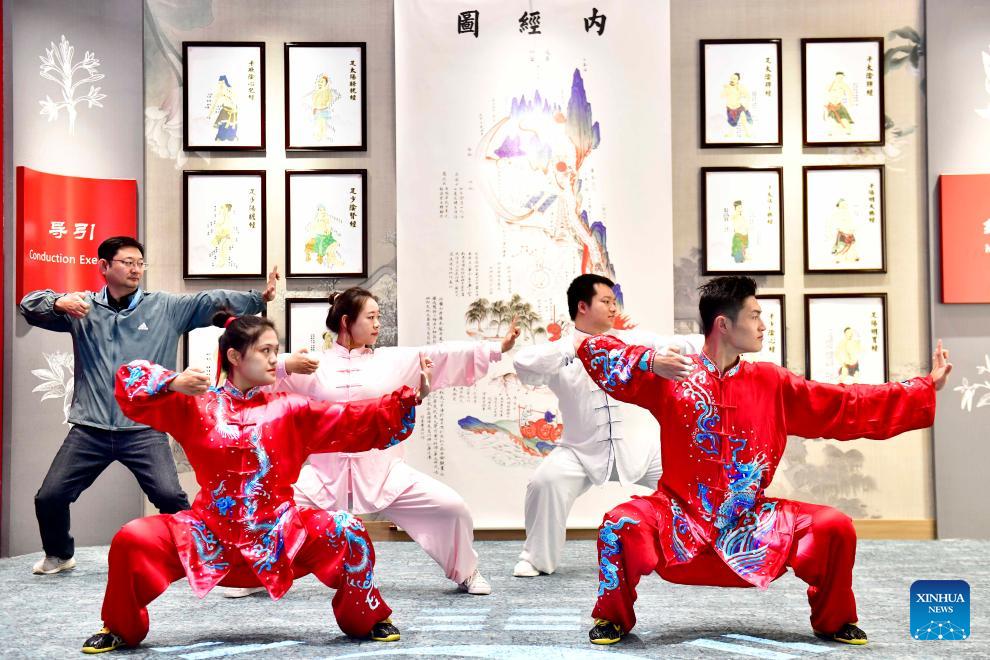 Staff members from the Affiliated Hospital of Shandong University of Traditional Chinese Medicine perform Baduanjin, a martial art for fitness purposes, during the
Ninth Nishan Forum on World Civilizations in Qufu, east China's Shandong Province, Sept. 27, 2023. (Xinhua/Guo Xulei)
A forum on Confucius culture kicked off Wednesday in the city of Qufu in east China's Shandong Province, the birthplace of the prominent Chinese philosopher.

The Nishan Forum on World Civilizations, the ninth since its inception in 2010, has attracted 330 foreign guests, including politicians, representatives from international organizations, diplomats to China, experts and scholars.
Addressing the opening ceremony of the event, Shohrat Zakir, vice chairman of the Standing Committee of the 14th National People's Congress, China's national legislature, said that the Global Civilization Initiative is a significant guideline for the development and progress of human civilizations, injecting a powerful impetus into the modernization process of human society.
In the face of unprecedented changes in today's world, equal exchanges and mutual learning between different civilizations will provide a strong spiritual guide for addressing contemporary challenges and achieving common development, Shohrat Zakir said.
He stressed the importance of respecting the diversity of human civilizations, actively upholding its progressiveness, promoting its inclusiveness, and vigorously advocating for the common values of humanity so as to build a community with a shared future for humanity and create a better world.
The forum will conclude on Thursday.